Key Aspects Of The Masterplan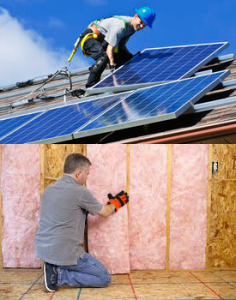 A broad range of principles have been adopted by the proposed Masterplan to ensure that any future buildings constructed on the site will be done in a sustainable manner. This includes ensuring every dwelling meets the emerging 2025 Future Homes Standard and is provided with an Electric Vehicle (EV) charging point.
In simple terms, this will mean that every home will be insulated to the highest possible standard, leading to very little heat loss during the colder winter months, resulting in extremely low heating bills.  High levels of insulation also prevent overheating in summer, by keeping the homes protected from high external temperatures.  Heating and hot water will be provided by extremely efficient Air Source Heat Pumps, which only require a small amount of electricity to run.  Furthermore, because of the way they operate (using a compression cycle) they are typically capable of generating up to 3 kW of heat from 1 kW electricity, making them extremely efficient. Heat pumps can provide heat even during the coldest winter months.
The addition of solar panels to all roofs will further enhance the energy efficiency credentials of the development, reducing demand on the grid, and enabling homes to power their own heating and hot water systems.
Alongside housing design and building standards, a wider set of urban design principles have been adopted including new connections to public transport routes outside the site and the provision of secure cycling facilities.